Suntracker Tech specializes in horticulture and architecture lighting software. It is a "green tech" company that helps its customer in environmental sustainability. The redesign was initiated to explain who they are to their non-technical audience.​​​​​​​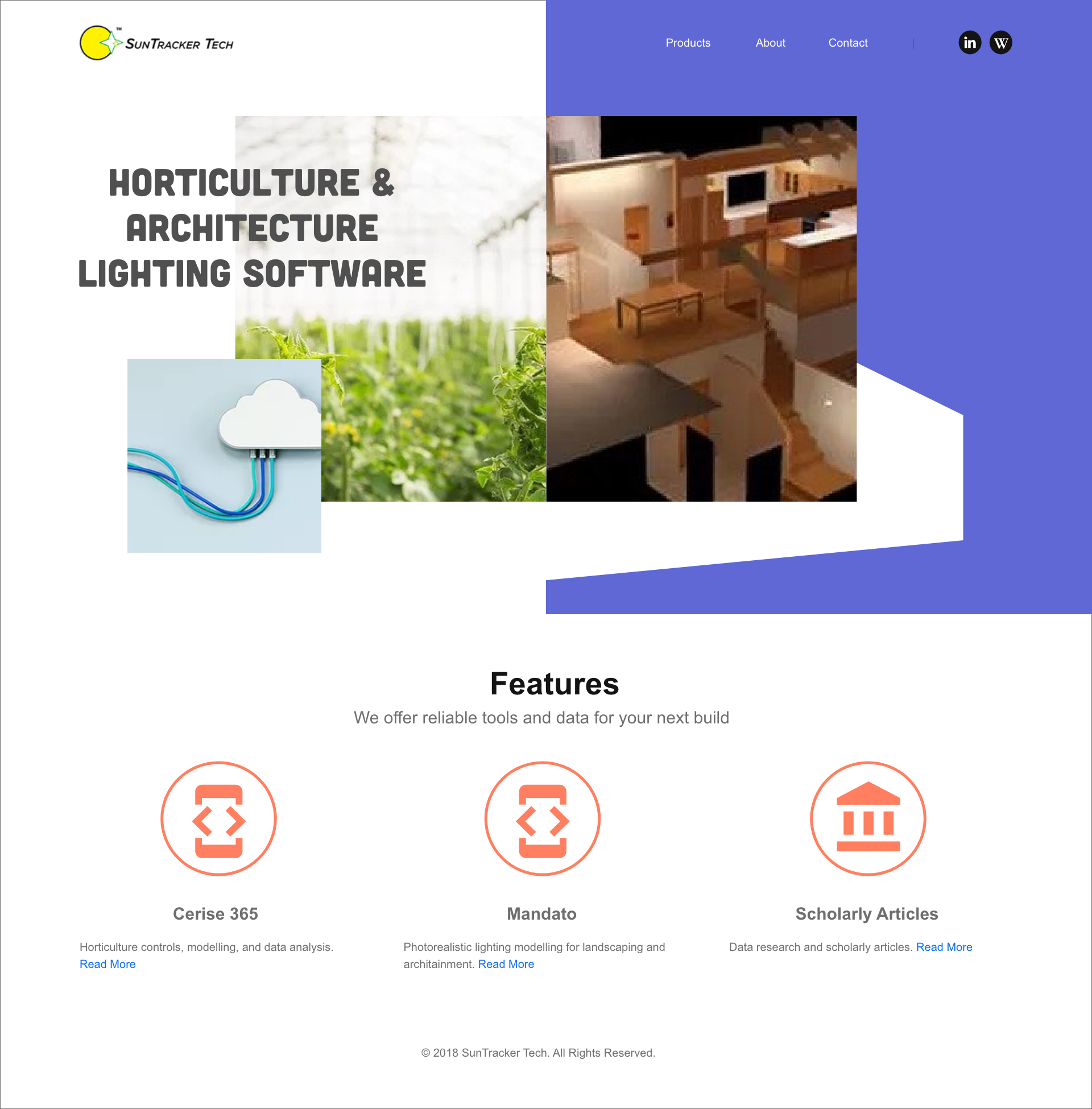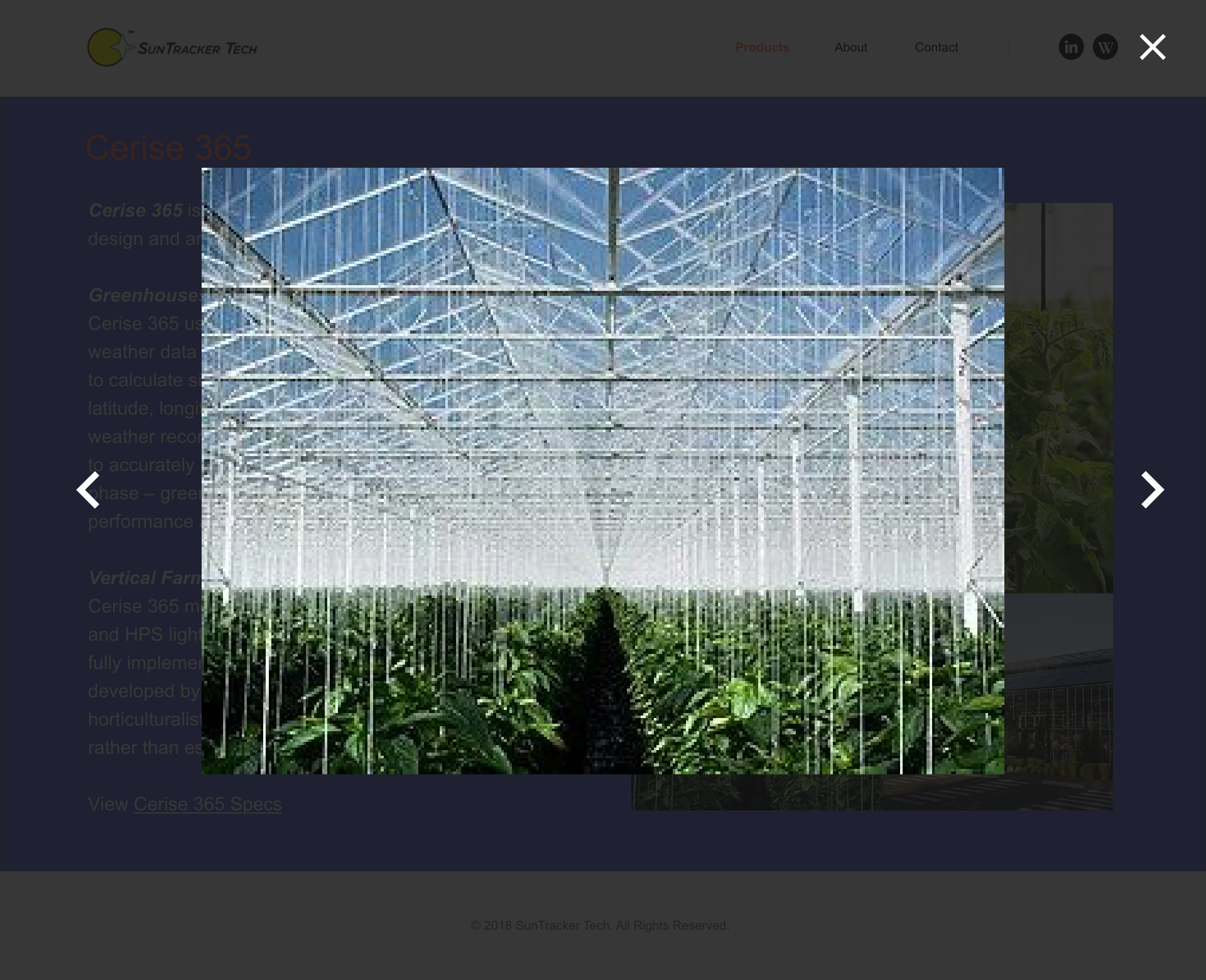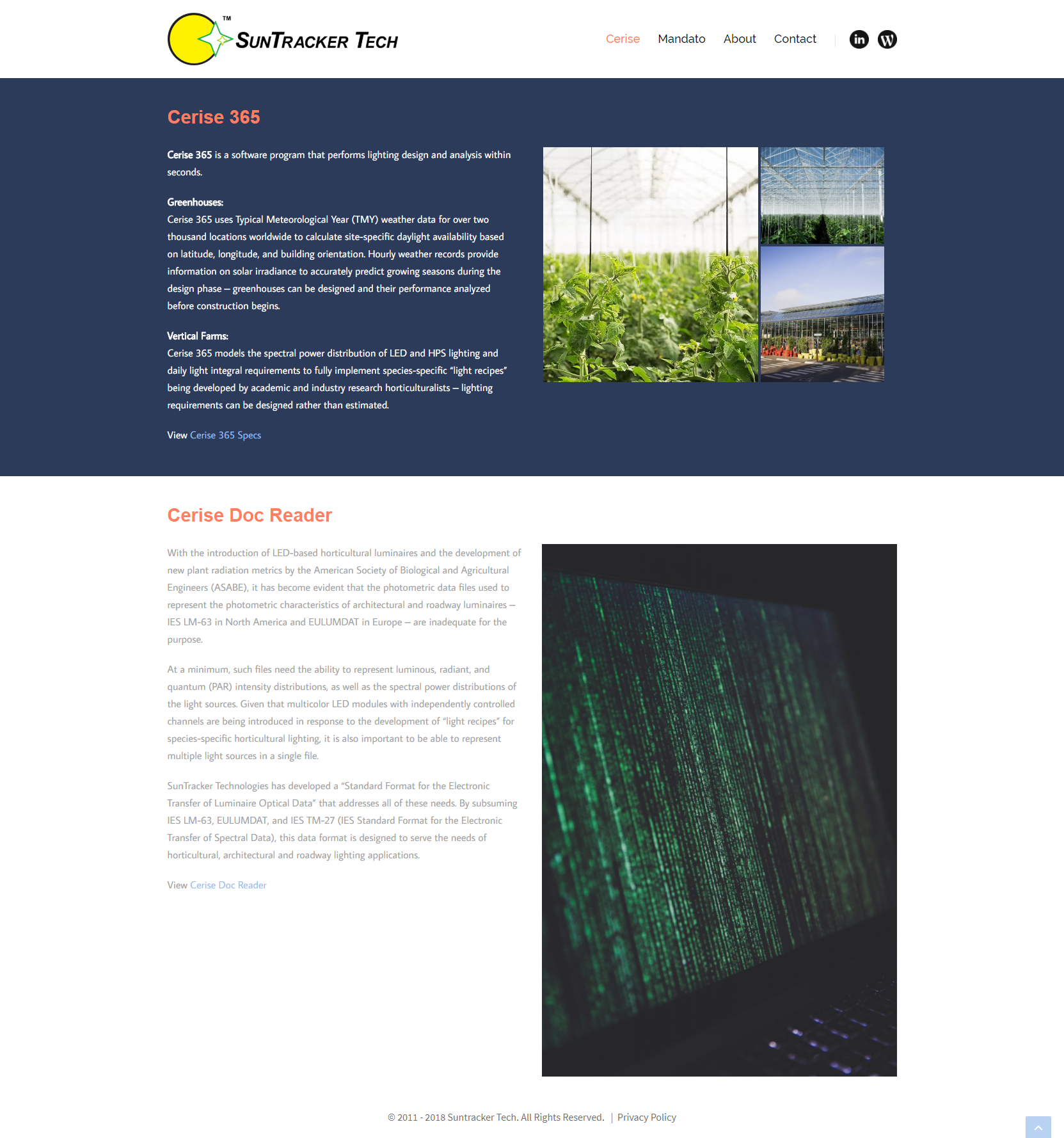 Split-screen design to make users focus on the 2 main topics. I modernized the look and feel with abstract shapes in the background. The trajectory at the end was not implemented as the owners moved to another freelance provider to change the site preferences.
From the collab, the client was educated that Designers are patient with client upkeep and server woes.

The lesson I learned,
always ask probing questions and overcommunicate
even if they like that shade of blue and why. They may be too polite to be upfront.