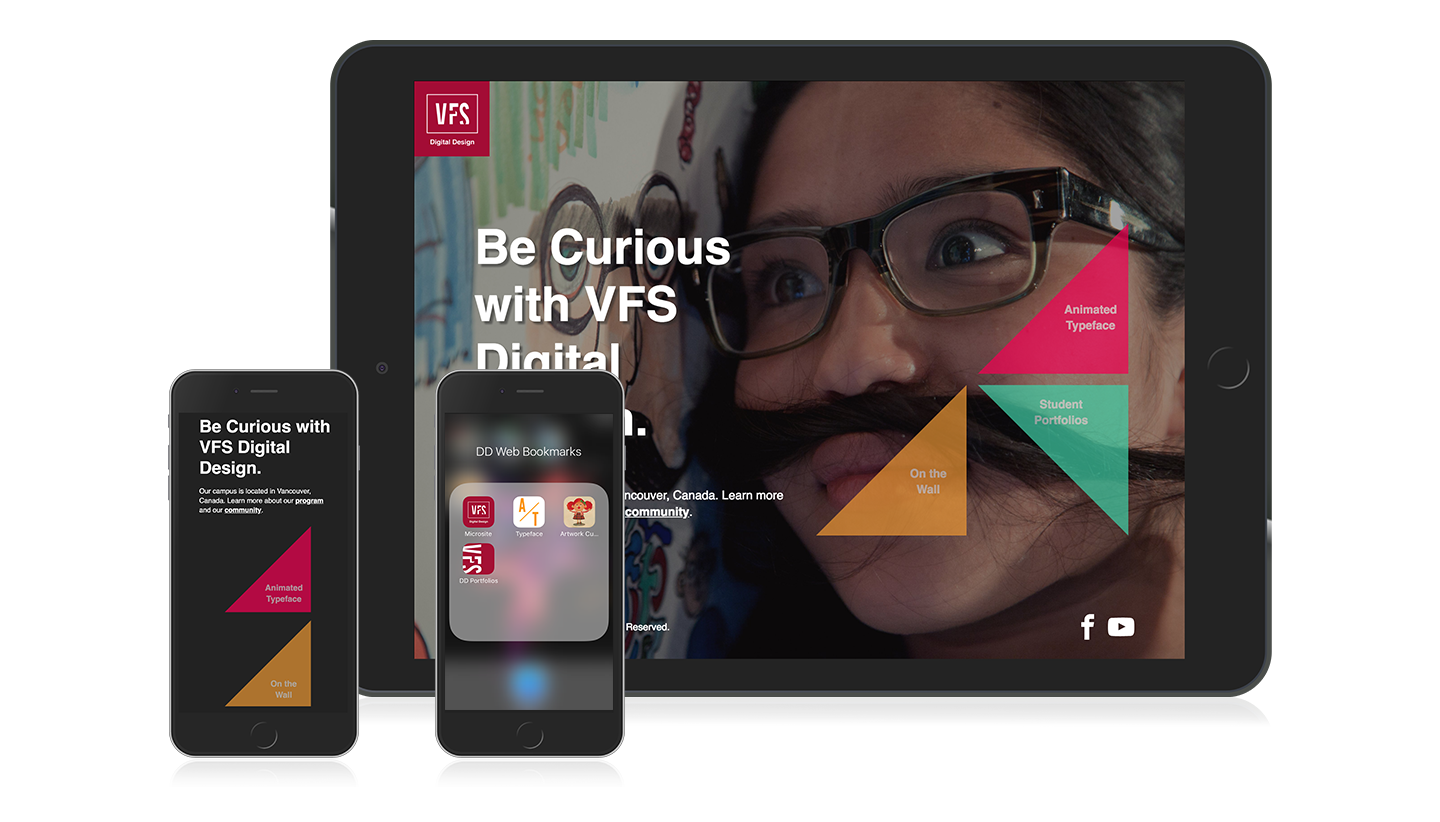 VFS Digital Design is an umbrella department of Vancouver's technical school, VFS.  The microsite was initiated to recognize Vancouver Film School Digital Design students and graduates. The goals are to engage the public with their projects, what they have done throughout the year, offer their expertise to a company, connect among themselves, and the creative community,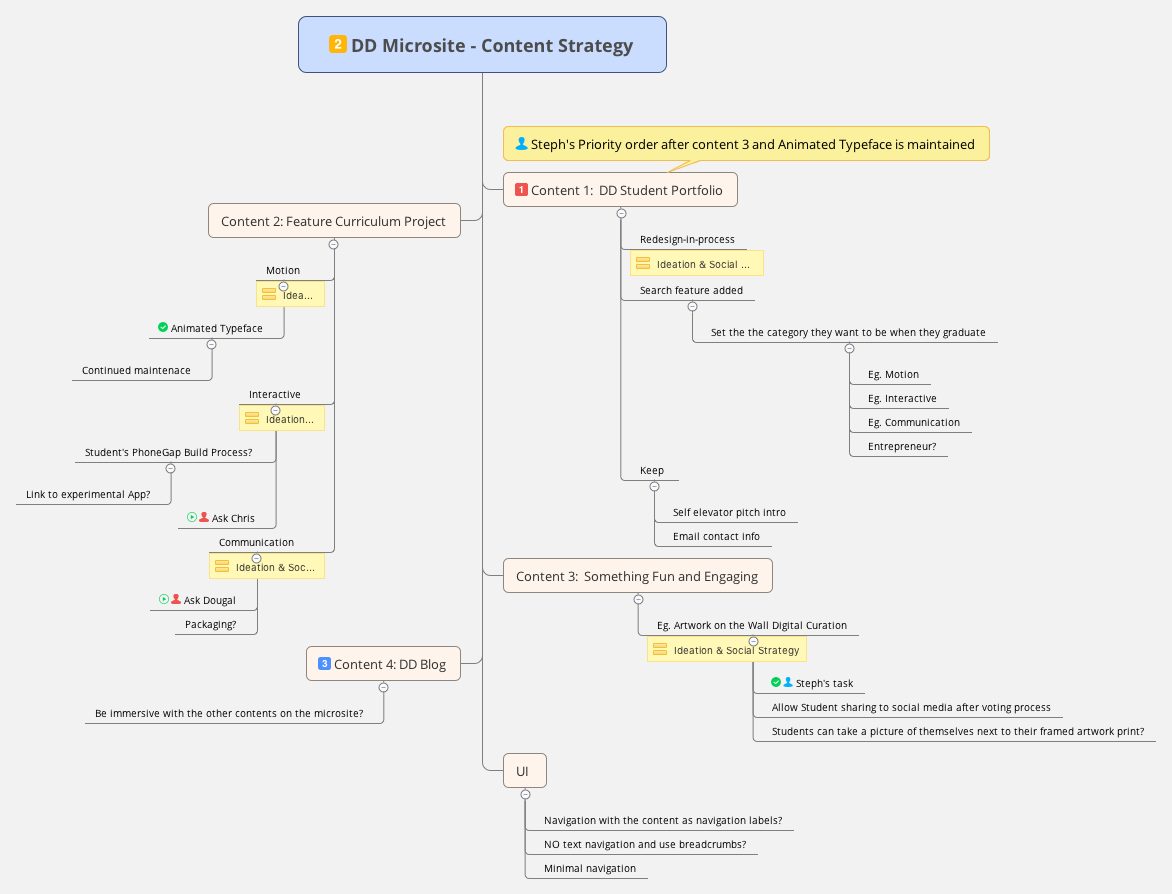 I focused on three main components: 
animated typeface
 project, 
on the wall
 artwork, and 
alumni portfolio
 directory. Animated typeface is a student collaborative on motion design, on the wall is a online student artwork gallery, and the alumni portfolio directory allows companies to connect with the graduates. During the build, I coded temporary landing page to link to the main components.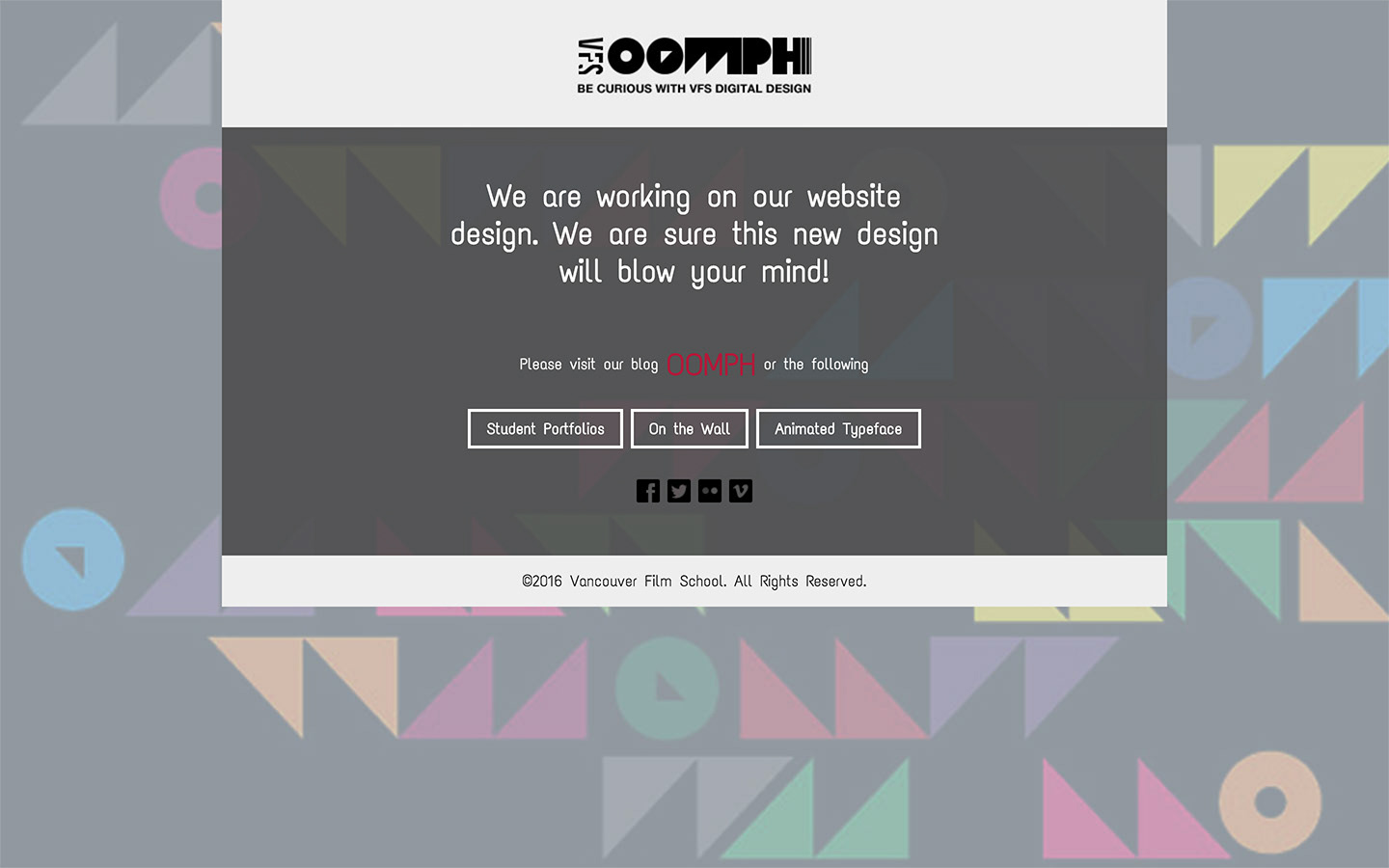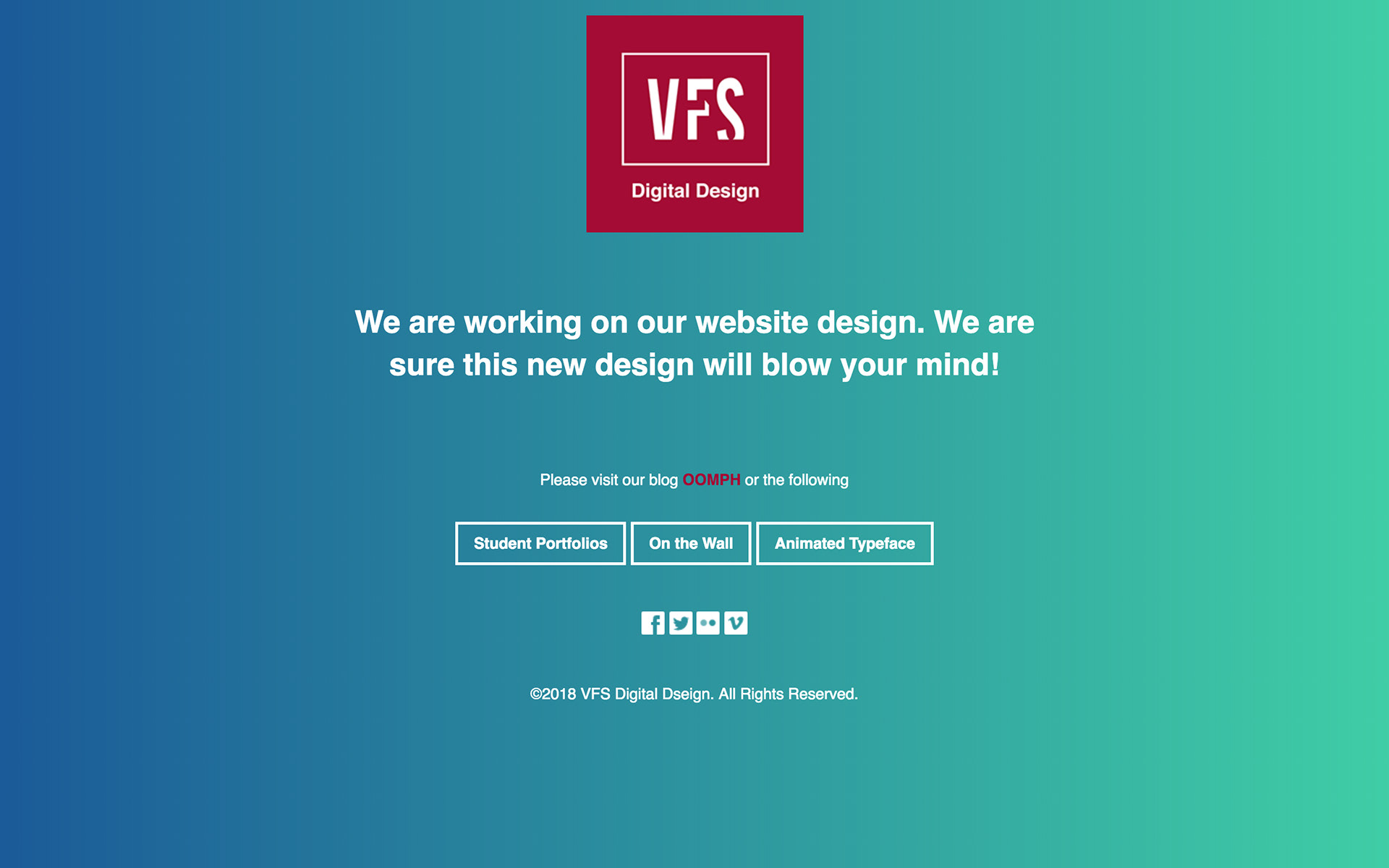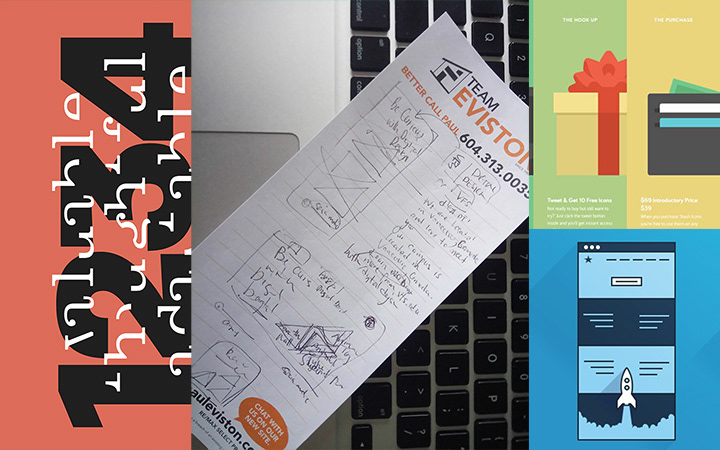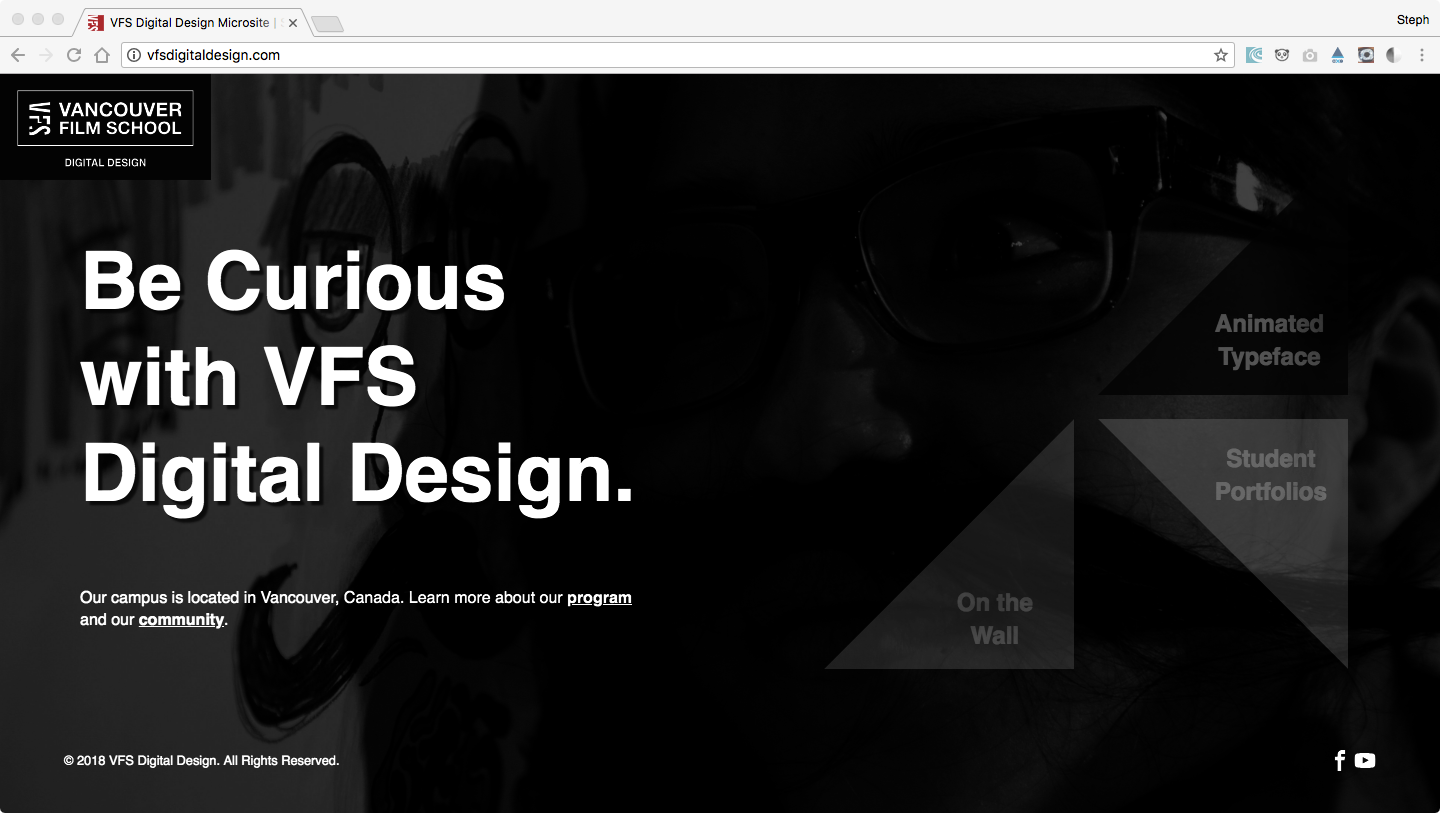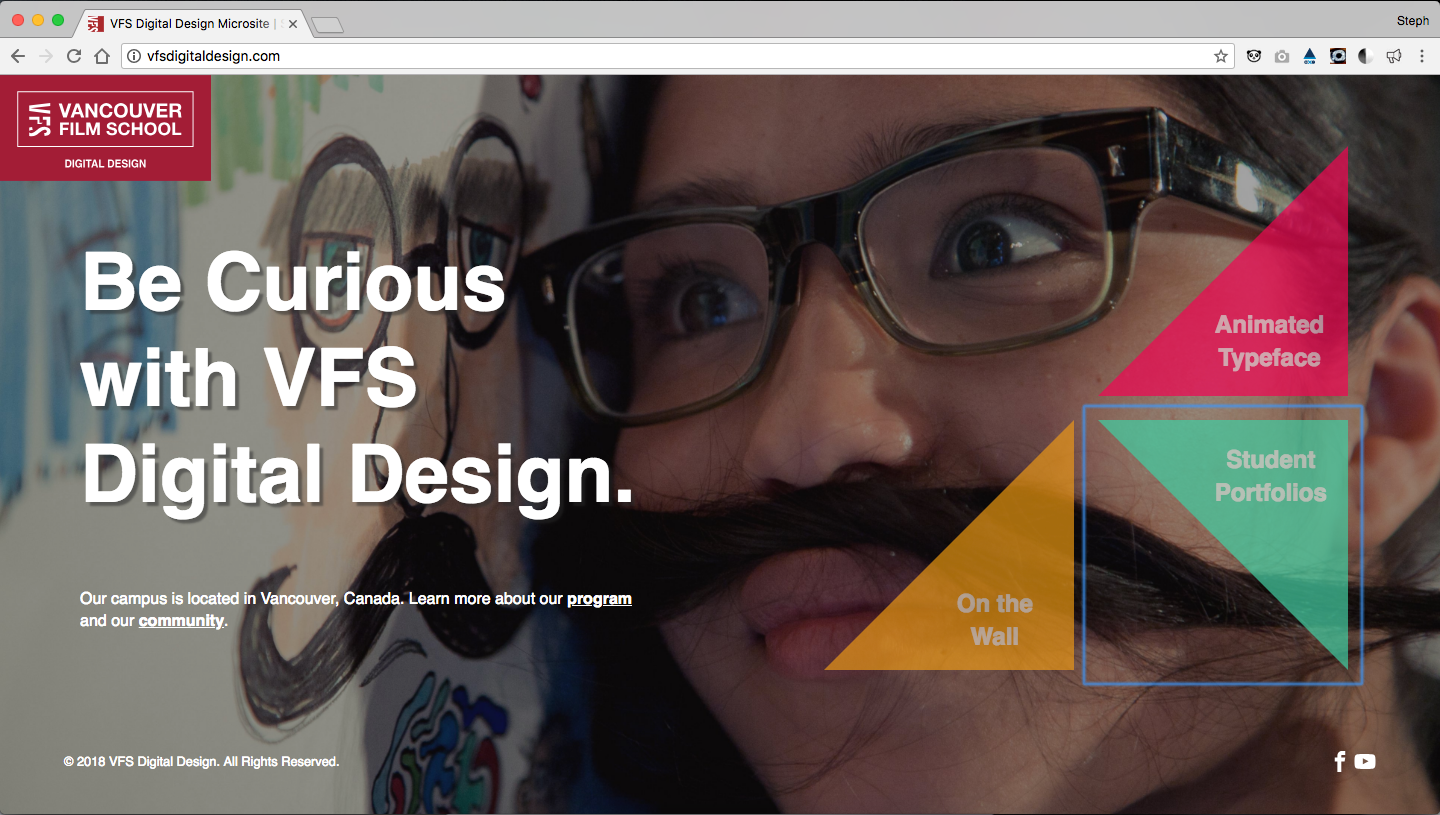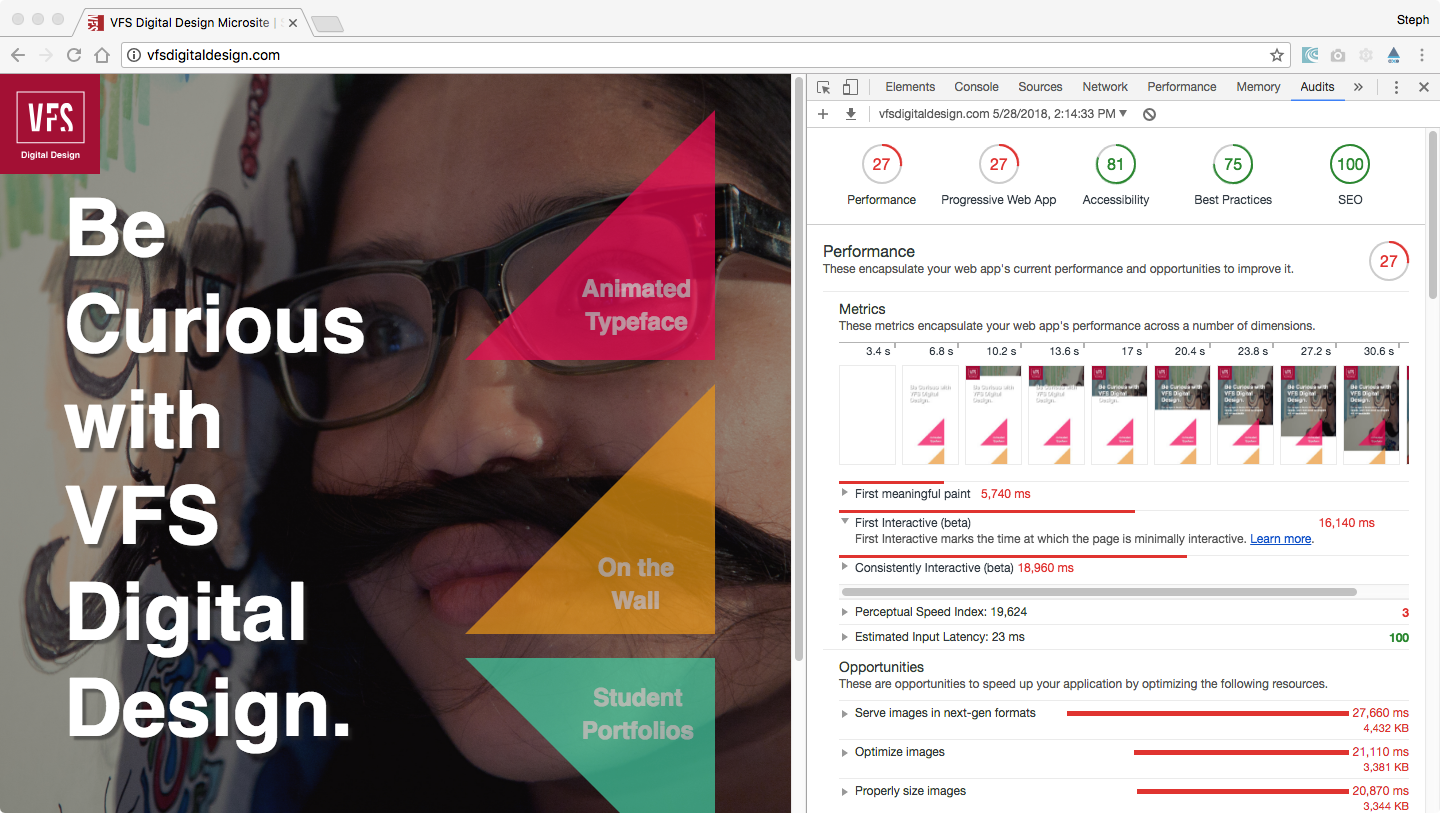 Behind the Scenes:
A working design system was on the horizon.
Sidebar: The whole collection is an unexpected
formation of Product Vision
when revamping and organizing interface content.
5 WHYS
for "VFS Digital Design Microsite & Other Branches (Whole Collection):
     •   WHY? The product vision was to market VFS Digital Design umbrella brand exists under a school known for its game and film entertainment.
     •   WHY? The collection was initiated to recognize students and graduates.
     •   WHY? Demonstrate how many hats were worn for the visionary.
     •   WHY? Demonstrate the capability of collab and ownership. 
     •   WHY? Get **** done.
     •   HOW? Trello, various coding platforms, persistence, success, and failures