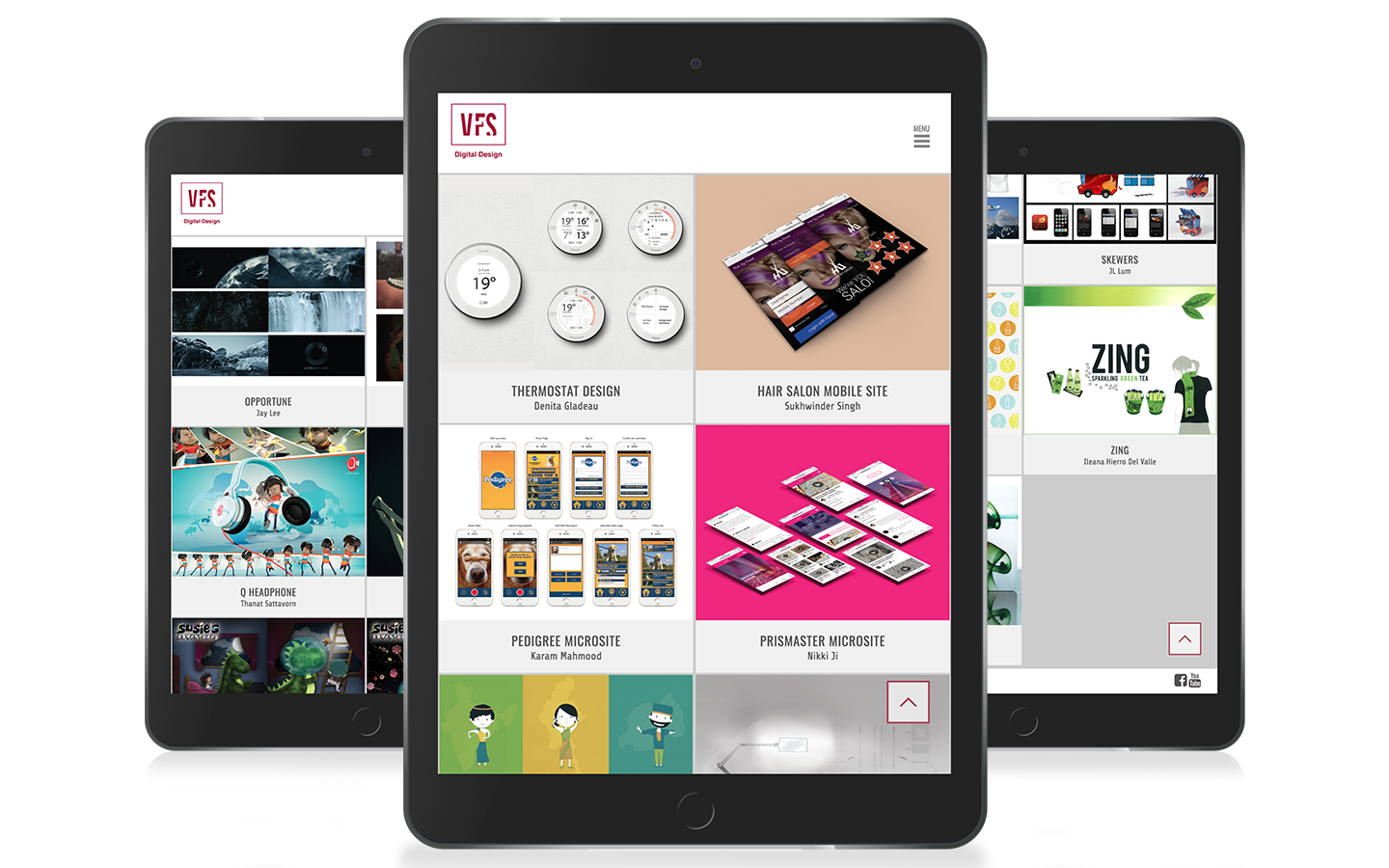 On the Wall is a collection of VFS Digital Design student's artwork. These artwork were submitted and voted on by the students. The goal of this website was to engage students to share with their family, friends, peers, and the industry what they can create.

Process:
I looked at possible solutions to update the original user interface to be responsive and lightweight, as there was many images for the site. I used 
Material Design Lite
 at first to do a working prototype but found the framework couldn't handle loading many images on my testing server; It worked well on the desktop but not mobile. When the 
Google AMP
 project was released, it became my answer to faster image loading on smaller screens.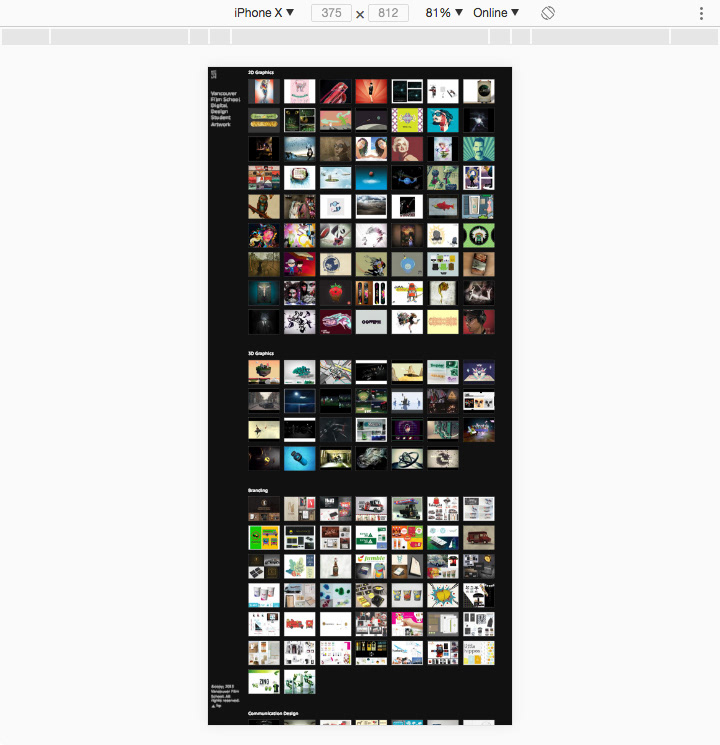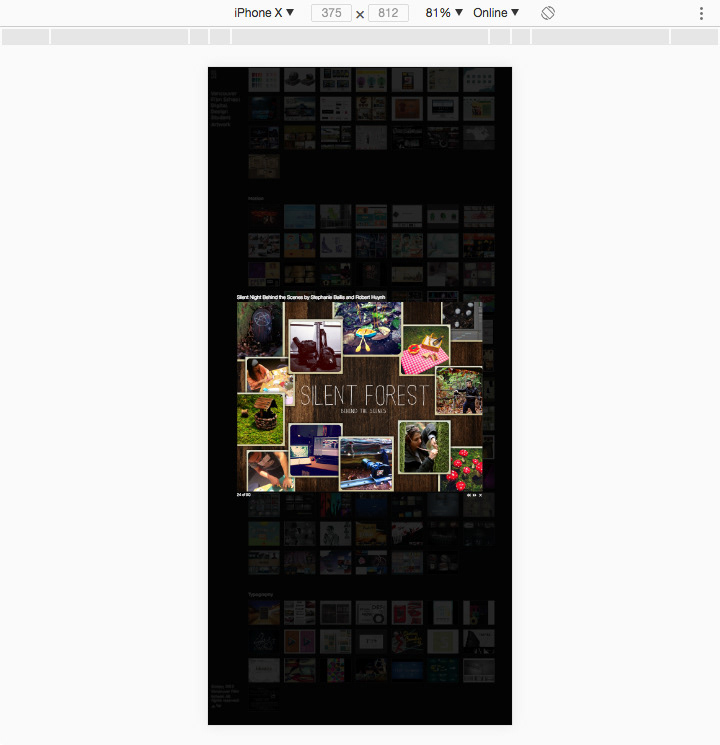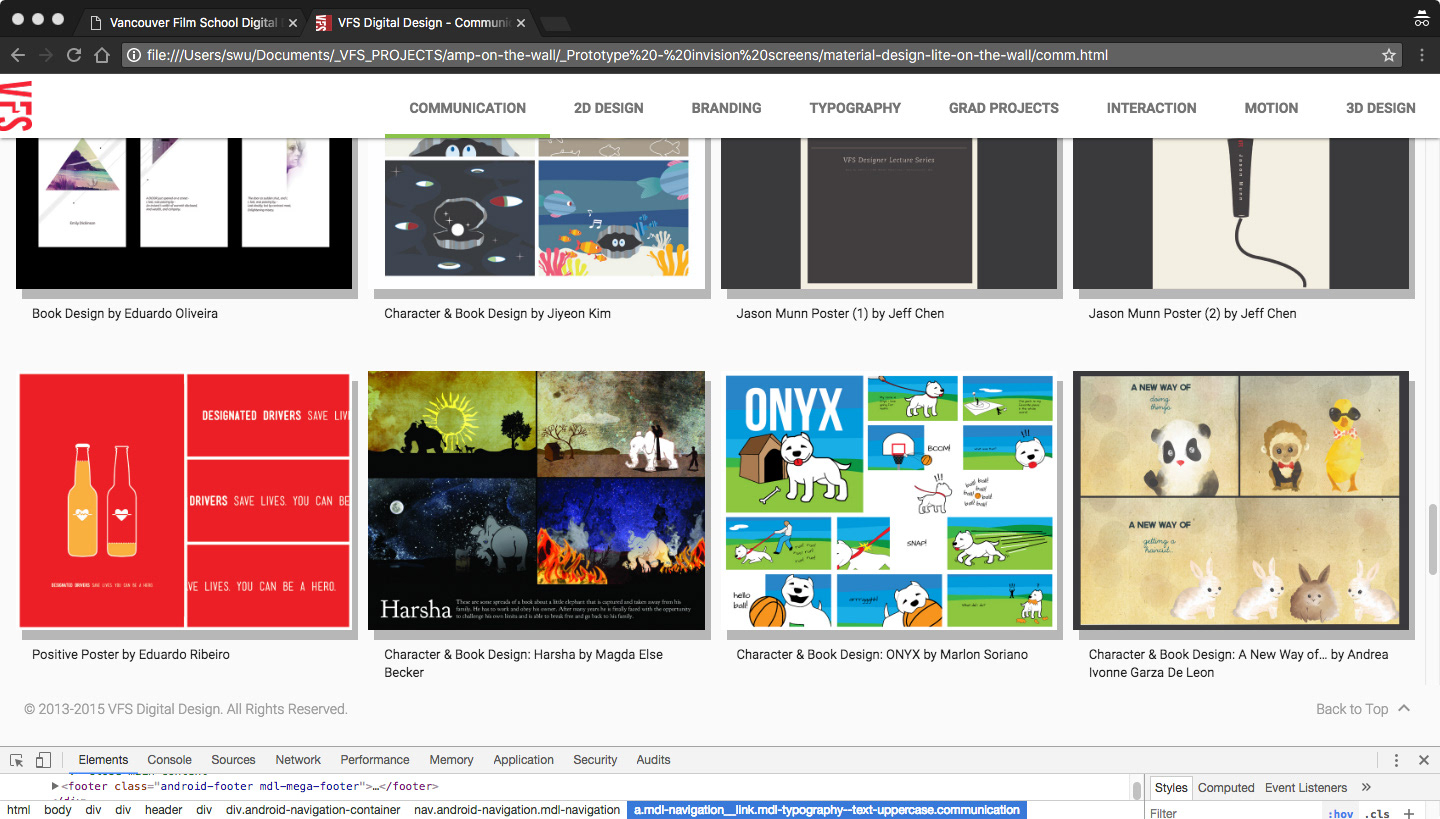 I wrote the HTML markup according to AMP, embedded necessary CSS in the head tag of each page, experimented on how the mobile menu will look, and tested the menu animation. Throughout the project, I performed changes to layout according to the feedback from my team; The feedback was to tighten the spacing of each artwork, and create a different type style for the name of the artwork and the author.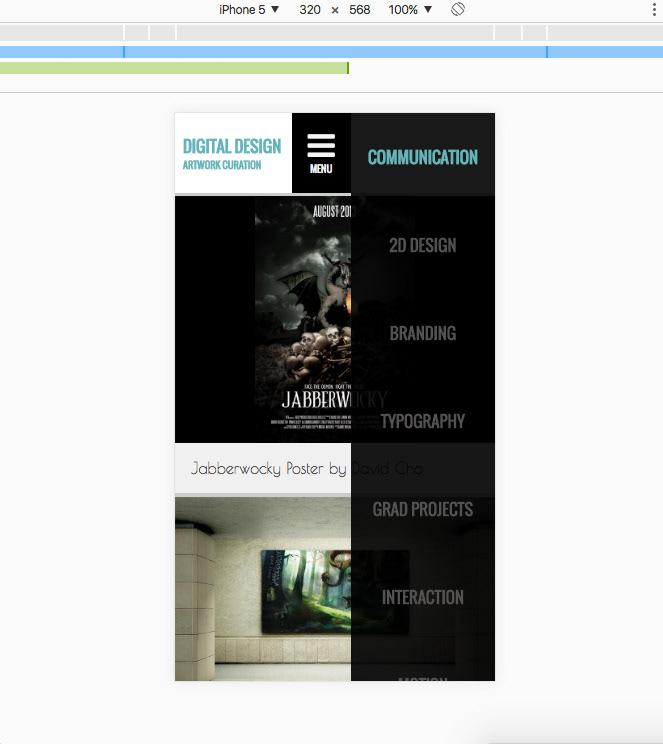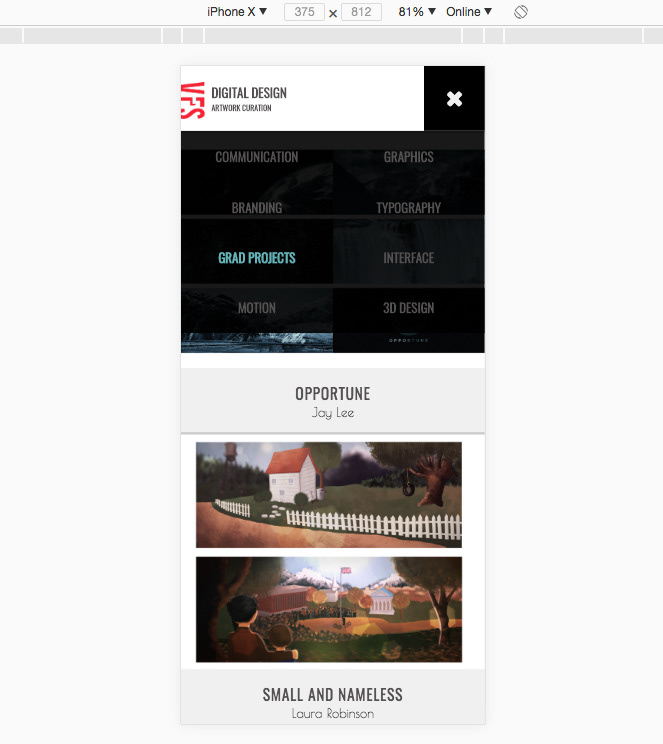 Behind the Scenes:
A working design system was on the horizon.
Sidebar: The whole collection is an unexpected
formation of Product Vision
when revamping and organizing interface content.